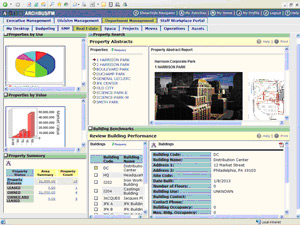 ARCHIBUS V.16 incorporates a long list of added features that improve the functionality and usability of the software, including:

Activity-based Deployment. With activity-based deployment, users can more easily gain clear definition and consensus on the highest value automation priorities in the organization, and quickly detail responsibilities, identify resources, and set specific timeframes for achieving their goals. Even a broad range of automation goals can be achieved activity-by-activity, step-by-step, with each new function building on the data, skills, and success of the previous deployment.

New "Learning Path? ARCHIBUS V.16 includes a role-based Learning Path that is integrated directly into the Help system so users can quickly identify the information that is most relevant to a particular job. This results in a flatter learning curve for new users, greater productivity, and reduced staff training needs. The impact of staff turnover is minimized and organizations can accelerate their Return On Investment.

New "Getting Results?Section. The "Getting Results?section presents ARCHIBUS from the standpoint of the business results to be achieved, providing lists of prerequisites, goals, and organizational titles with a stake in the results. Users are able to quickly move from goals to action plans and the tools needed to achieve those results.

Integrated, Web-accessible Documentation. All ARCHIBUS documentation is now online, organized in a single table of contents, and searchable from a single dialog, speeding the process of answering questions and accomplishing tasks.

Microsoft SQL Server Express Support. ARCHIBUS V.16 includes support for SQL Server Express, a no-fee database server software that is included with the product and reduces the cost and effort required to get small workgroups up and running on ARCHIBUS.

CAFM Interoperability. New features for interacting with data and drawings increase productivity for CAD specialists by enabling them to more fully leverage the power of both the ARCHIBUS and AutoCAD environments, in tandem.